PACIFIC CLINICS SUCCESS STORY
Problem:
When Pacific Clinics was impacted by COVID-19, operational uncertainty reached an all-time high for this nonprofit with 40+ locations and 300+ devices. Pacific Clinics was faced with a high cost, expiring equipment lease and at the same time, they were unsure of their future facility needs and related copier requirements. They developed a formal RFP and invited several vendors to bid with the key objective of cost reduction, high quality service and contract flexibility.
Solution:
Revolution Office clearly understood their challenge of facility forecasting and developed a plant that offered exceptional flexibility - and exceptional savings. The plan included free use of 30 devices for locations where long-term needs would not be known for 6-18 months. As an additional bonus, Revolution Office provided Pacific Clinics with 12 months of no payment. Through this process, RevolutionOffice managed the wind-down of the current lease and the return of the existing equipment.
Result:
Pacific Clinics realized substantial savings of 63% - totaling $875k - on upgraded equipment. With a reliable copier/printer fleet now appropriately sized for the organization, service calls were reduced, and unnecessary cash flow burdens were eliminated.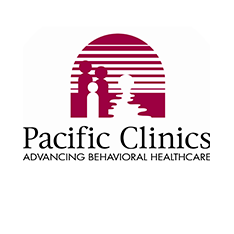 "Revolution Office was the clear winner of our RFP process. They delivered on all our key objectives of cost savings, contract flexibility, cash flow, product quality and service guarantees. They were incredibly creative and collaborative, and we are very pleased with our overall experience."
Shawn Aminian, Vice President
Information Technology