HEAD-ROYCE SCHOOL SUCCESS STORY
Problem:
Head-Royce School was looking to improve upon the status quo of high costs for copier/printer technology, mediocre service, and aging equipment - and Revolution Office had just the right solution.
Solution:
The team at Revolution Office cerated a money-saving plan to pay off existing leases, refresh the entire fleet and automate toner replenishment. Head-Royce now enjoys the simplicity of a single invoice and the security of detailed SLA's backed by service performance guarantees.
Result:
Taking on responsibility for Head-Royce's Papercut print control software allowed Revolution Office to maximize the fleet's performance and offer better control over costs and reporting. In the end, Head-Royce School saved $155k while benefiting from the increased reliability of a 100% refreshed fleet.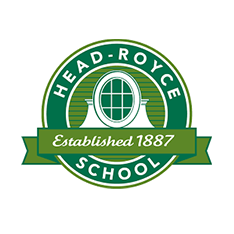 "Revolution Office lowered our costs by $155k, improved our service, and reduced the administrative burden of multiple vendors...working with them has been a win-win-win"
Jerry Mullaney, Chief Financial and Operating Officer
Head-Royce School